This bathroom will feature custom built shower base finished with pebble stone and ROHL shower hardware.
We have too closets in master bedroom. We've agreed that two separate closets are not be needed. On the other hand old bathroom could use more room. Smaller closet will be removed to make so needed extra space for bathroom.
On picture above you can see old bathroom with closet. Idea is to remove wall between the closet and the bathroom to gain extra space for new bathroom. There is another walk-in closet on the other side of the bedroom so this small closet is not really needed.  Some unexpected challenges on this project will be mostly in shared wall as we will have to move all pluming and electrical.
New master bathroom plan features custom shower base.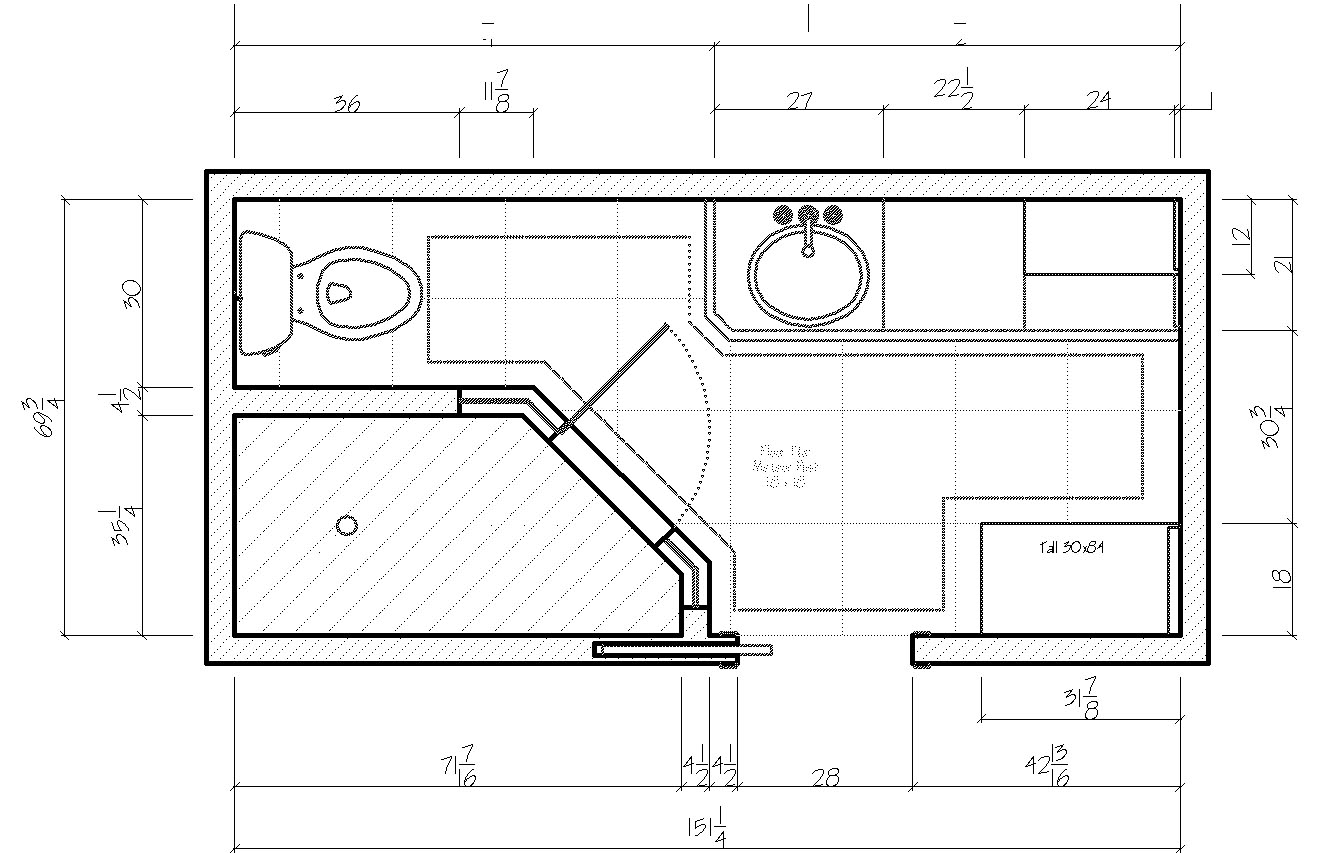 This plan is showing proposed bathroom plan with custom pebble stone shower base. We have re-considered angled part of the shower. Everything was too tight and we were not gaining much of usable shower space by having door on angle.
Pluming and electrical will need to be moved to new location after careful demolition. Electrical work included new dimmable LED recessed lights.
After all rough-in pluming and electrical is finished new drywall will be installed as needed. Custom shower pan with pebble stone will follow. We will need to move shower drain to new location to make it centered on new shower base to make sure that proper drainage is maintained.  Standing water can cause problems that nobody wants.
One of the features we wanted to have was over-sized wall niche that would match frame around shower hardware. We used same pebble stone on back of the frame and on back of the wall niche. Decorative chair rail profile tile has been used to frame it.
Wall niche on the picture will be horizontally divided with glass shelf.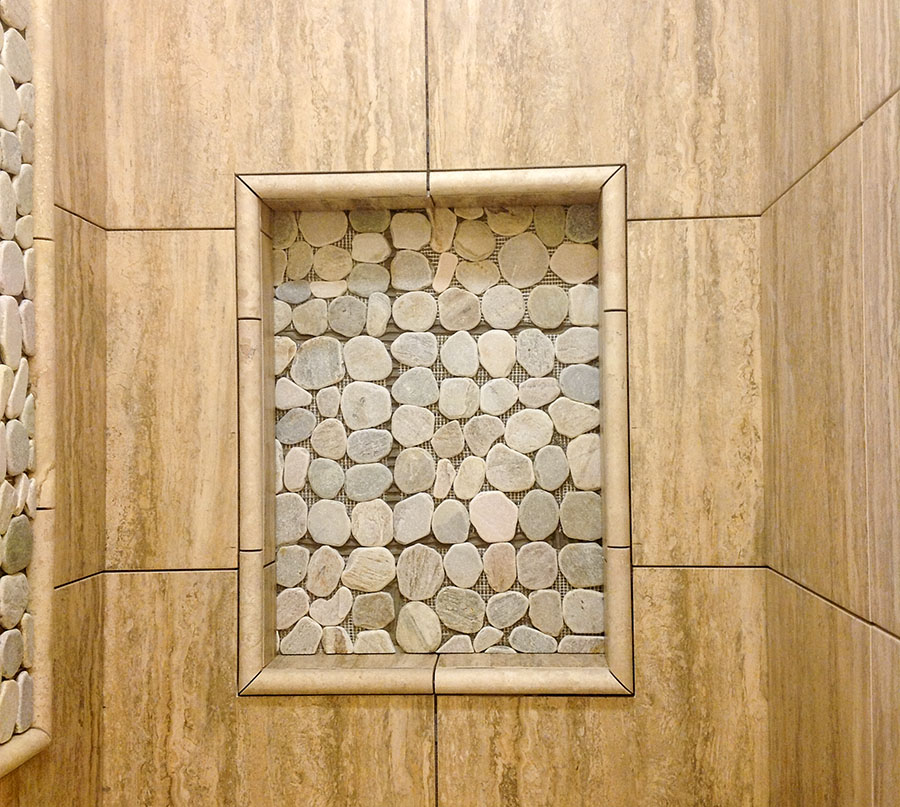 Custom built shower base will nicely compliment wall niche. Not only it will look great but walking on pebble stone feels really nice!
When shower base is done and grouted you can hardly tell that it is sloped to allow for proper drainage. It's time to grout the wall tile.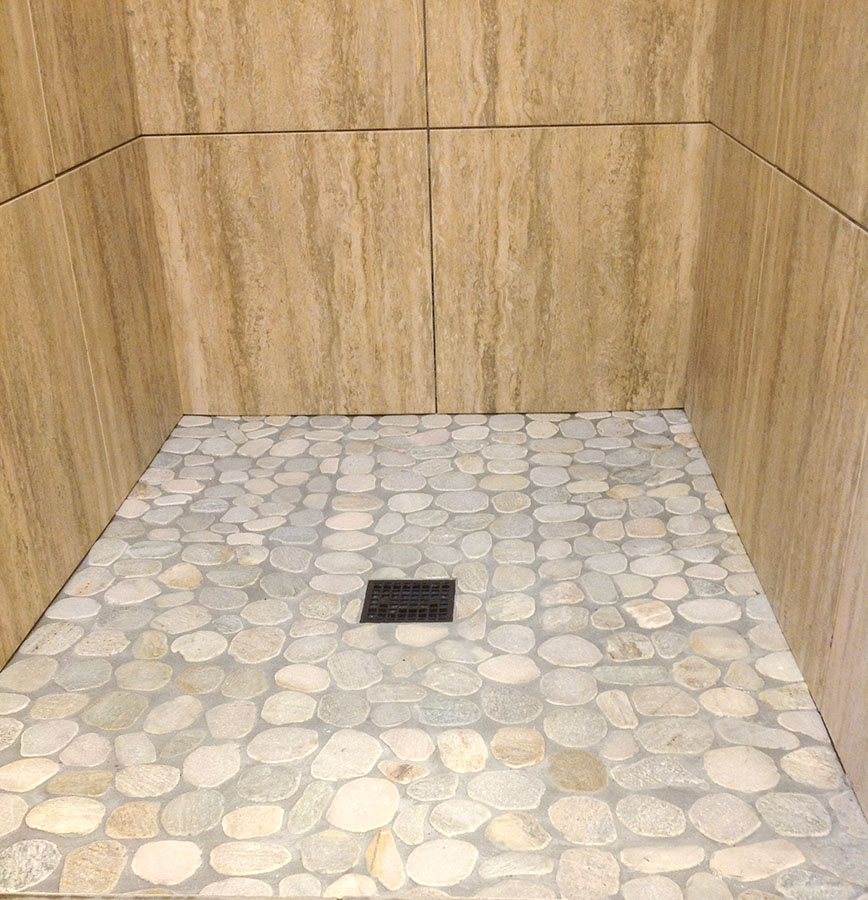 ROHL shower hardware is framed to break out otherwise plain look of the tile.  That includes shower valve with two way diverter,  regular shower head and handheld shower head for convenience.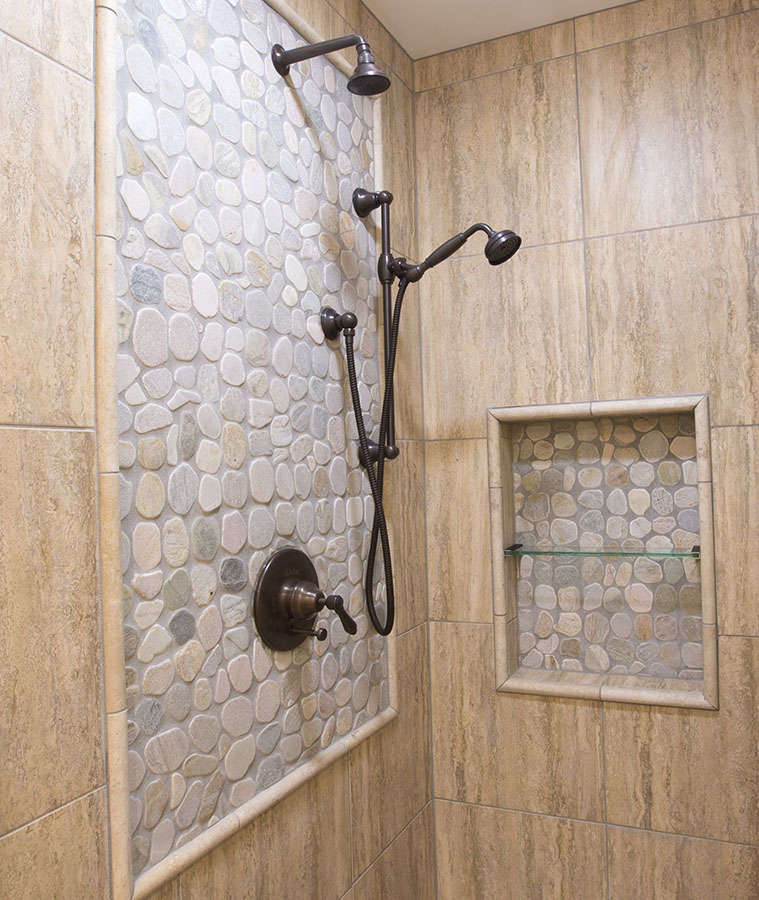 Only thing left is shower to be installed is granite threshold and other granite to cover exposed walls and shower door.
Finished product is beautiful and  welcoming shower.
Moisture sensing exhaust fan/light combo will make sure that any excessive moisture is eliminated automatically while bringing more light into shower.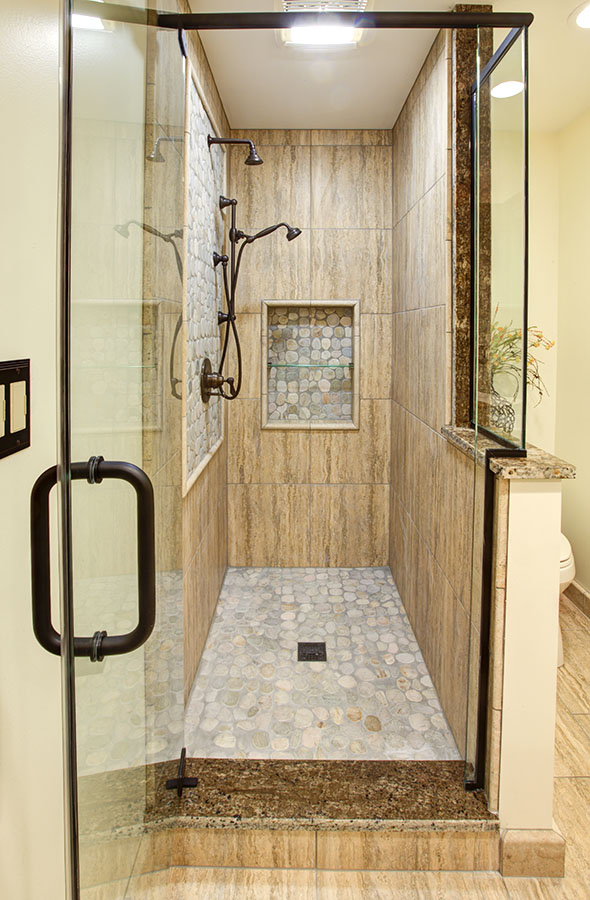 Let's not forget about rest of the bathroom.  Special care was taken while installing the floor tile.
Using leveling system will ensure that there will be no tile lippage.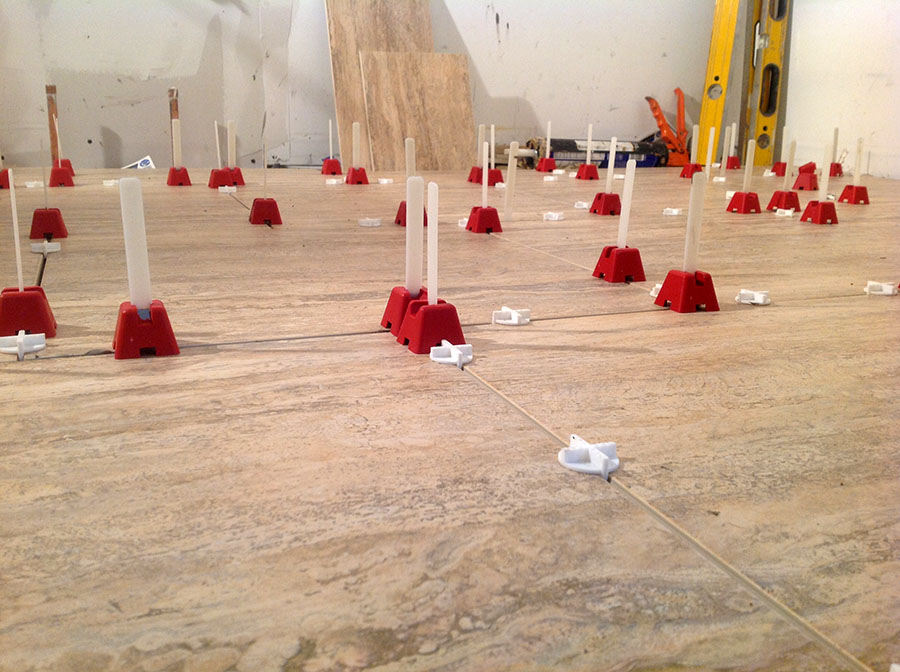 We need to paint, install cabinets and we'll be done.  Let us know what you think about finished bathroom. I hope you like it as much as we do.