Custom kitchen hood is must if you want it to keep up with professional range.
Cooking can be fun when you have all the right tools. One of goals for this kitchen remodeling was to to make room for that professional kitchen range with proper ventilation for that big cookout. In order to achieve that goal we need to make few  changes.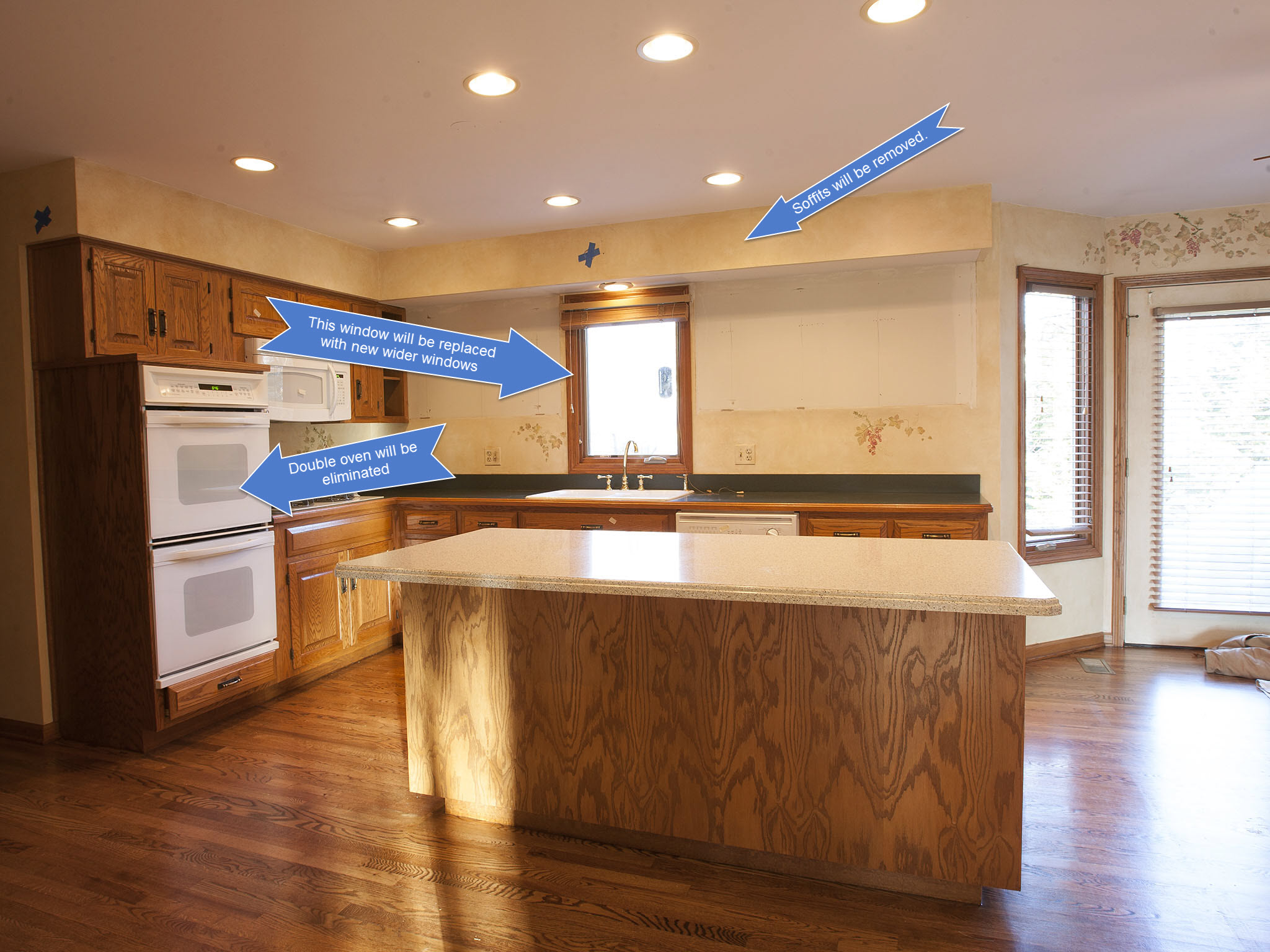 Wall behind the double oven will need to be extended as we need just a little bit more room for new cabinets.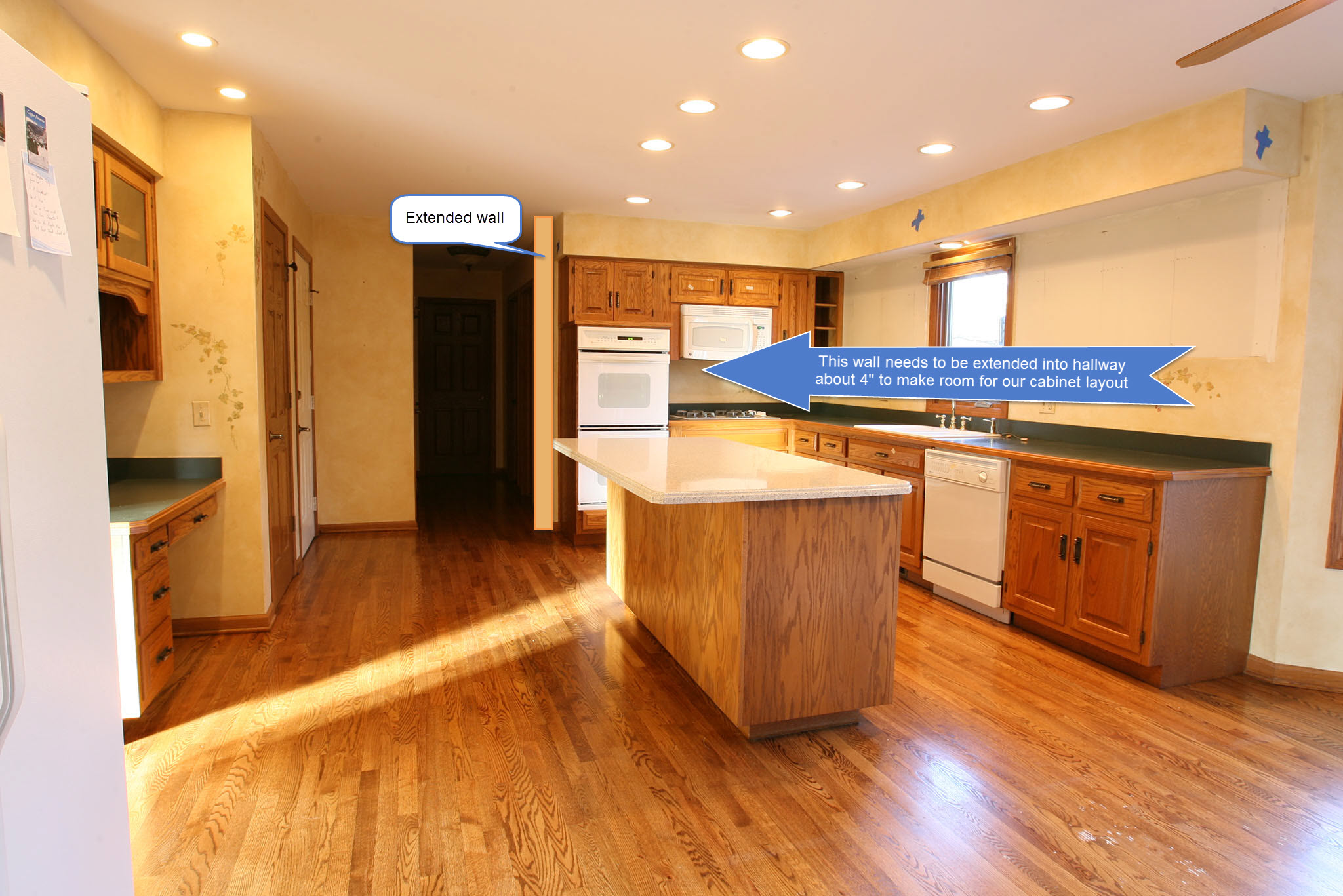 Recessed lights in green circles will be eliminated and new electrical boxes will need to be installed to pendant lights. 
Here are some important changes: 
We will remove any existing soffits. In many case we can easily remove them.
We will remove existing pantry. That includes walls and soffit.
We will have to extend wall where custom kitchen hood will be.
We want pendant light above the island so recessed lights need to be removed.
We will have to move some recessed light(s) to prevent interference with custom kitchen hood.
Electrical and plumbing will need to be moved as needed.
Here we have new pantry. We have eliminated old pantry by garage door and this cabinet will serve as new pantry. They are actually two cabinets with columns put together to make it look like one big furniture piece.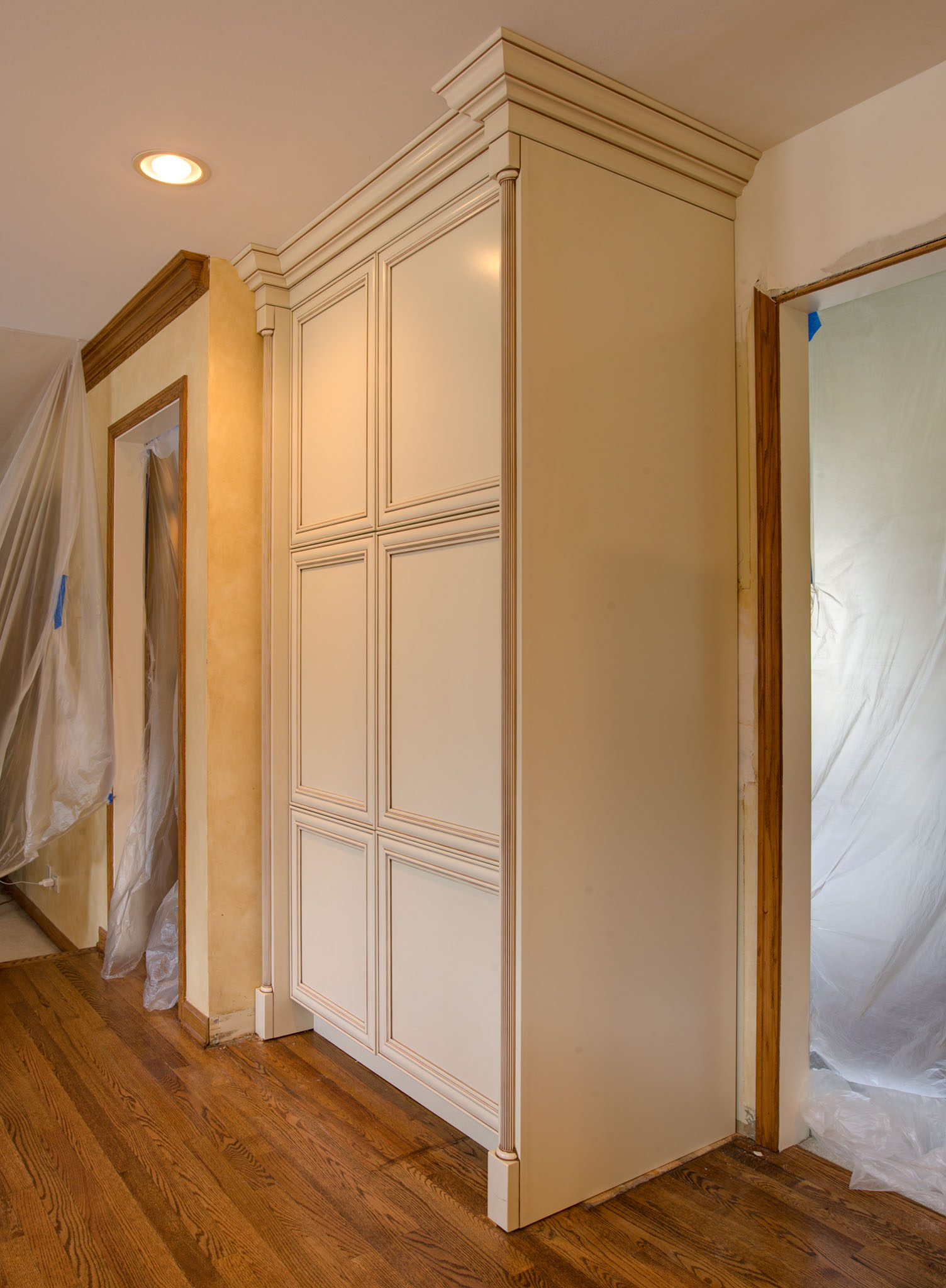 New window has been install and most of the cabinets. Next step will be custom kitchen hood that will match cabinets. Material with same finish will be used to build the hood.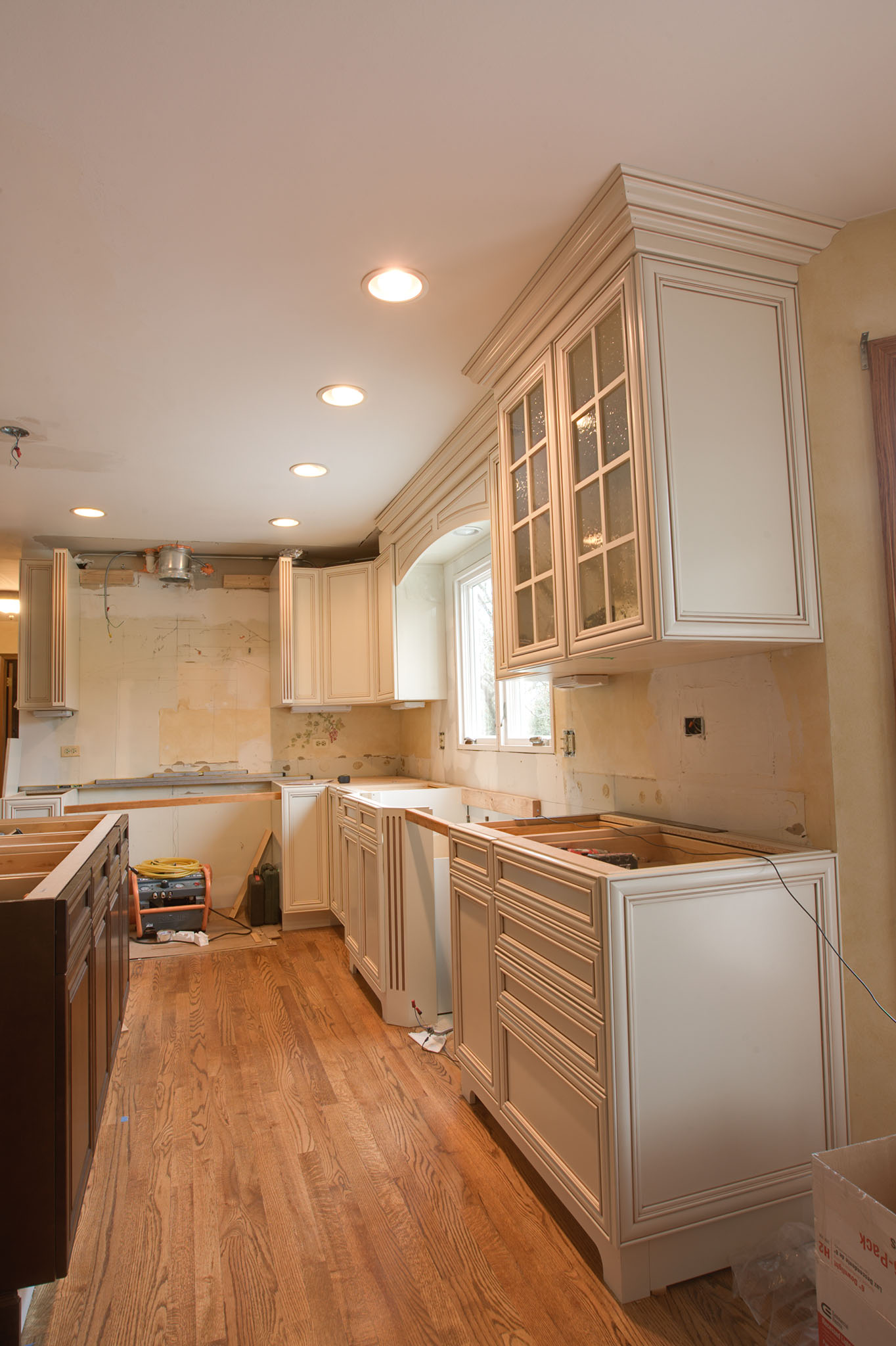 The hood will be hidden behind cabinet work. Once everything is done you won't even know it's there.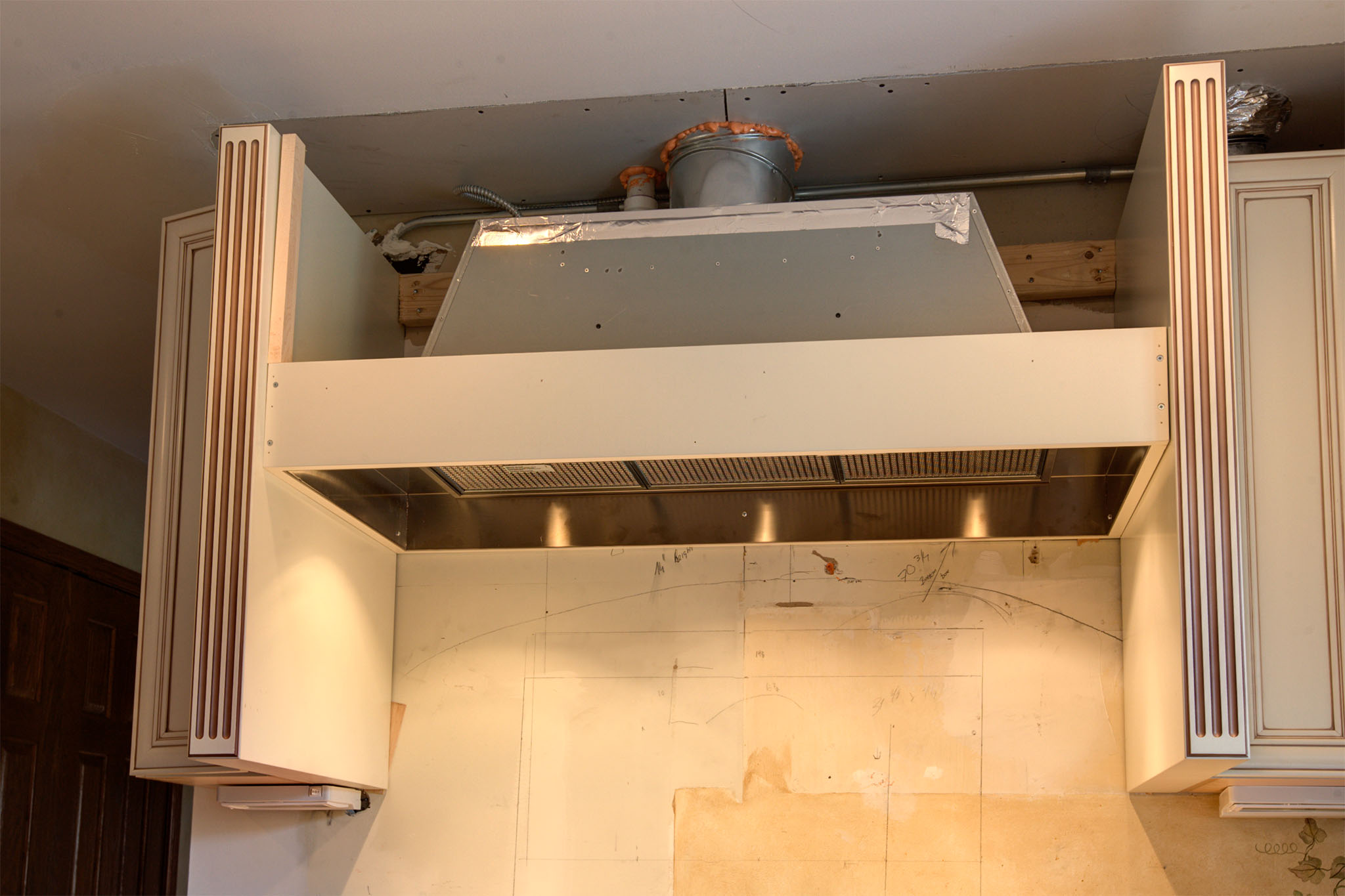 New Sub-Zero refrigerator will be installed in place of old pantry. We also have room for small under counter beverage refrigerator.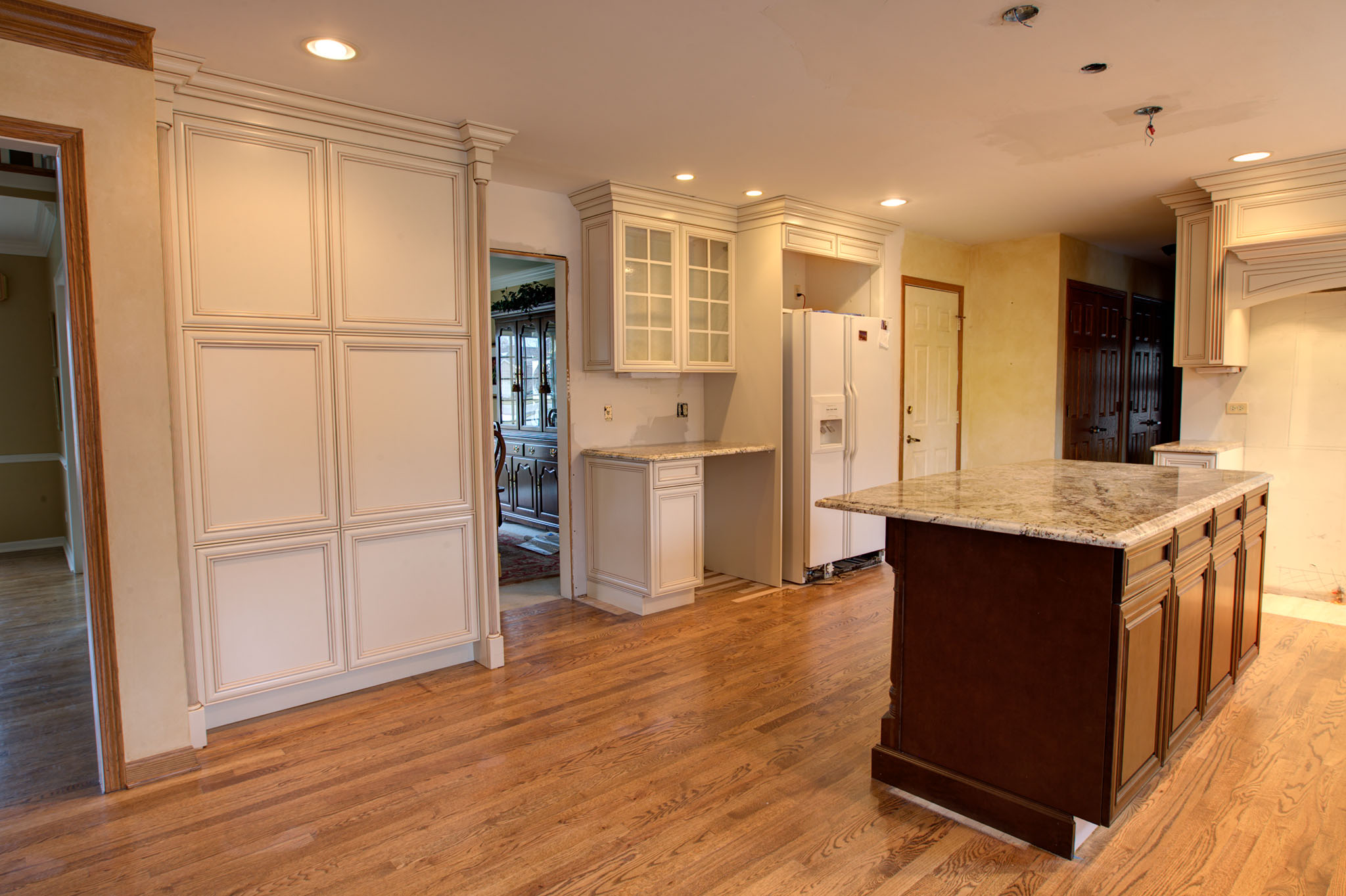 With counter tops in we can install all plumbing fixtures.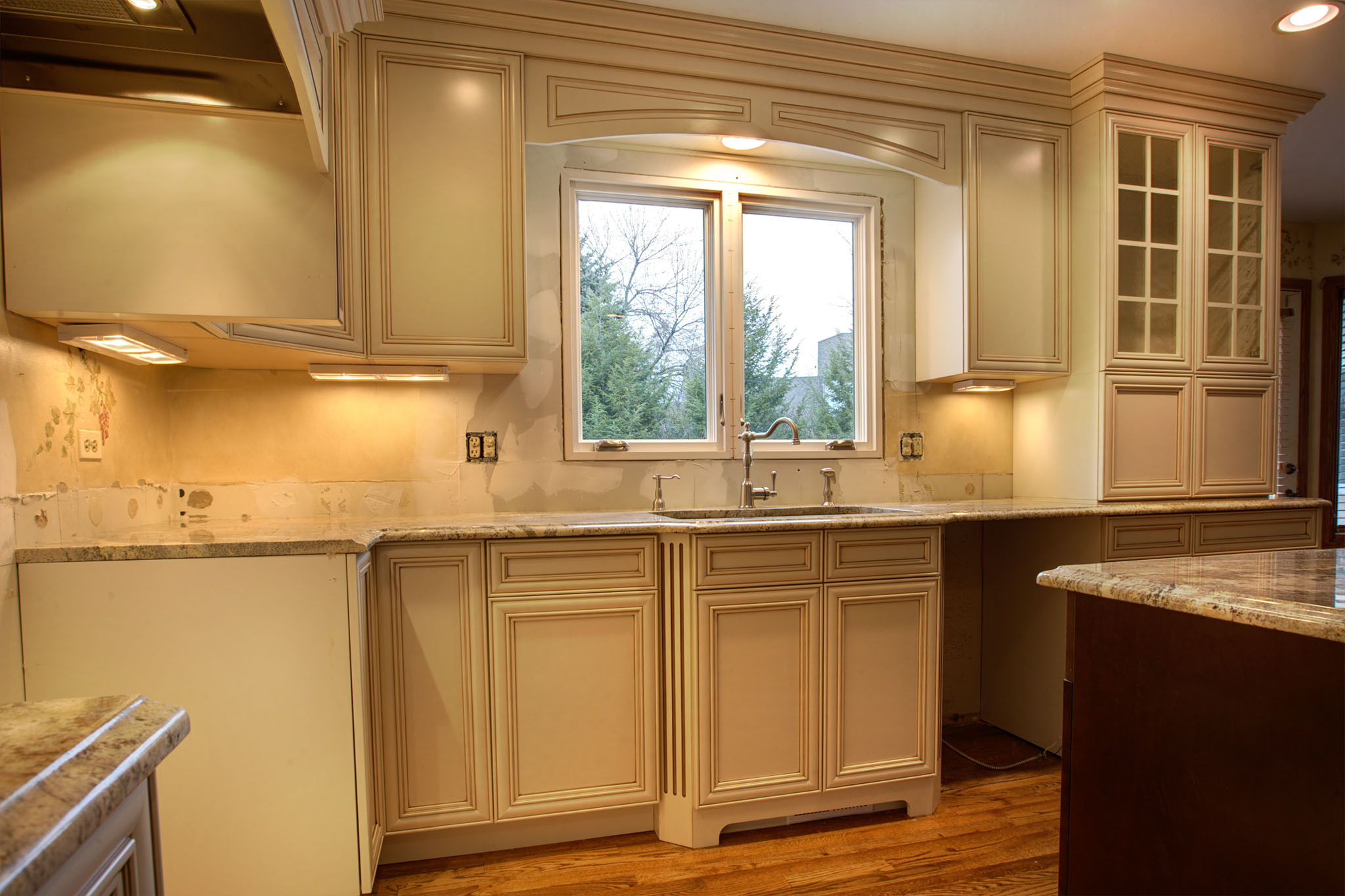 Cabinets are almost done. We still need to install under cabinet molding to cover under cabinet lights. That will be done after tile back splash is installed. It's time to do back splash and install light fixtures.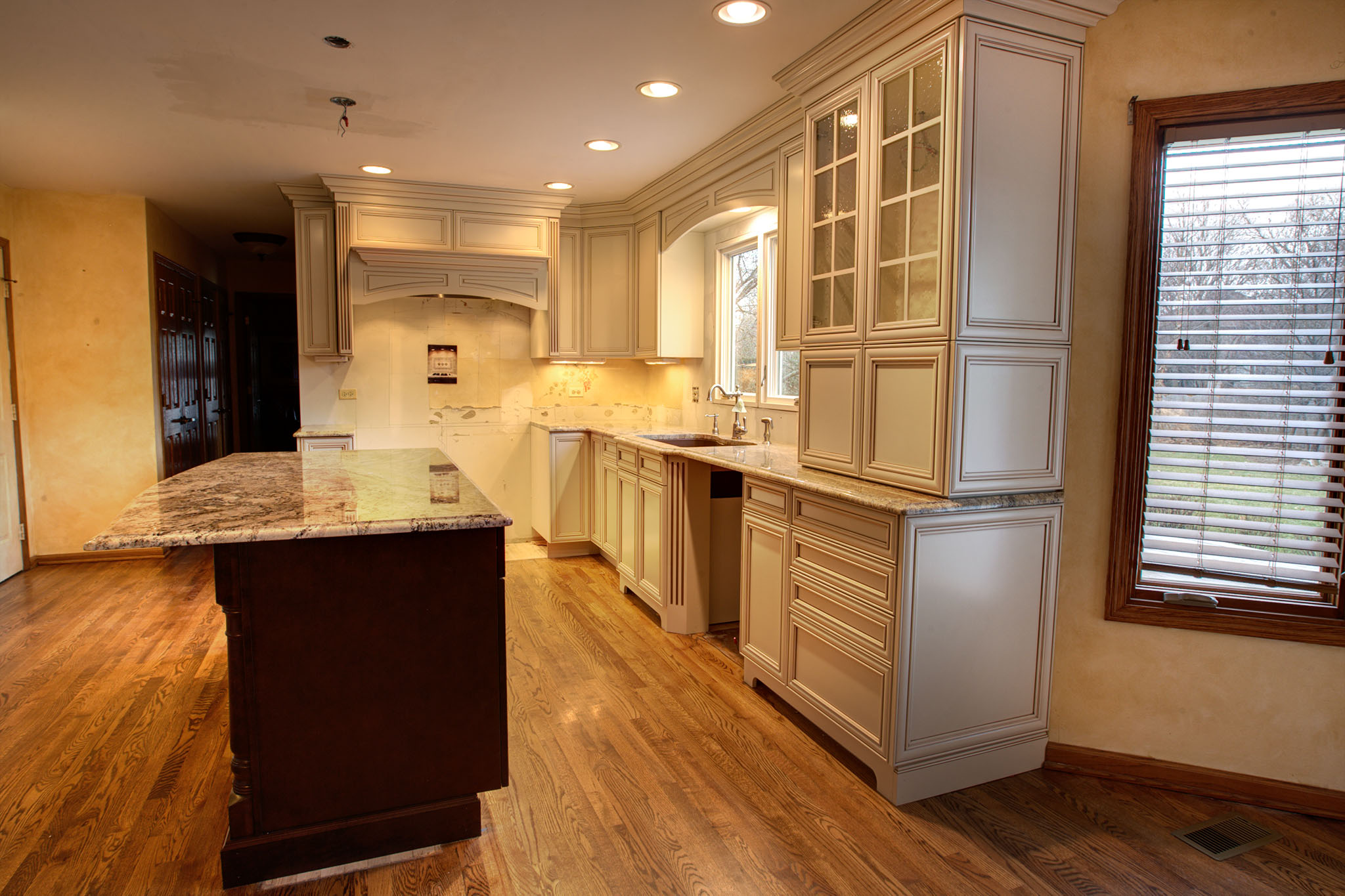 We are almost done. We are missing some trim on recessed lights, plates on outlets and we still need to paint. Other than that this kitchen is done!